Read Time: 30 minutes (5,000+ words)
TL:DR In this article I go through 52 social media post ideas for young athletes to get you started building your online brand. First though, let's talk about why…
Social Media and Sport
Sport and social media have a strange relationship. They feed one another and they threaten one another.
But like every industry, social media marketing has become a huge part of athletes' careers across all sporting fields.
The problem comes when most young athletes are naturally sharing their lives online because they've grown up with social media. What they should be doing is actively cultivating themselves as a professional "brand" online.
It can be an area of concern for young athletes, if not managed properly. By the very nature of them being digital natives (a generation who grew up online) they are innately confident using social media, and are therefore more susceptible to its risks.
The risks posed mostly target their reputations, and that of their sporting bodies.
While most risqué posts go unnoticed for those who are, as yet "not famous," keeping a clean reputation online is important to everyone nowadays, not just those who will have a public profile.
And if you do eventually become respected in your field, be it sport or otherwise, you can be sure it's in someone's interests to trawl through your old social media posts to find dirt!
Whether you go on to win sporting medals on the global stage, or you work in an office or on a building site, a strong online presence will help you.
A bad online presence will hurt you.
But the benefits of being on social media and actively managing your online presence far outweighs all of the risks…
Young Athletes Should Build A Brand On Social Media
Despite the risks I believe young people across almost all industries, but particularly those in sport, should be promoting themselves and building followings online.
Why?
I'm married to a retired professional athlete. He now works with young sports people. Not just on career management, but on things like managing their income wisely, securing sponsorship and building their online branding.
He helps them to build social channels and recognise their place as audience influencers – audiences that companies are willing to pay to reach. Because sport is hugely emotive.
Athletes are positive role models and inspiring community leaders.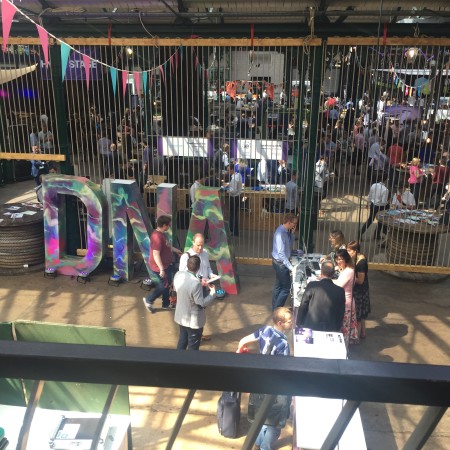 They are the type of people brands want to be seen supporting and working with.
The obvious benefits are financial – a sporting career is short, leaving a limited time to earn enough for retirement. No one would begrudge young athletes a revenue avenue online.
Financial security is important for sports people who will eventually have to fund their route to another career, often much lower paid, and possibly requiring re-training or further study.
A shockingly high amount of professional athletes end up bankrupt before they reach their 40s, even those who earned at the highest levels of sport.
Athletes can maximise their earning potential by growing social media followings which they can monetise through partnering with brands. 
However, there is another benefit to a professional social media presence. One that I have experienced personally.
As someone who started a marketing blog and grew professional social channels around it, that industry reputation is the only reason I was able to start my own business and publish a book.
Every young athlete will face the dilemma, at some point in their life, of having to choose a Plan B.
You will have to leave the sport that has fuelled your ambition and fed you emotionally and financially for years. You will have to start from the bottom of another industry (as a nobody) with little in the way of a CV.
But if you have an online reputation, networks in local and national businesses, the ability to monetise channels, have the support of a social base and retain your public standing, then all of this will – in my opinion – massively help many young sports people to transition.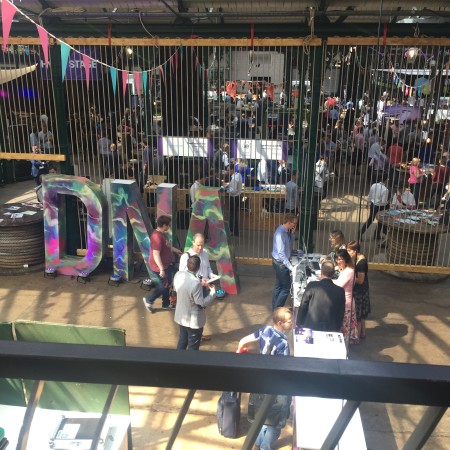 The biggest hurdle is simply knowing where and how to start…
Social Media for Young Athletes
Starting is the hardest part for everyone on social media. Regardless of age, profession or expertise; learning how to promote yourself in an authentic way online is hard.
It comes more naturally to people like me who have worked in Marketing for many years, but that doesn't mean you can't learn it. Most of us are self-taught after all (Facebook didn't exist when I studied my degree).
So the main crux of this post is to provide young athletes with enough practical examples and ideas to take them through a year's worth of posting on social media at least once per week (possibly more, as many of the ideas can work more than once).
That way, you'll get to the end of 12 months more experienced and confident, having steadily built a strong online presence without the fear of running out of inspiration and quitting.
So before we talk about content there are two things to understand about the difference between running personal social profiles and building professional social channels:
Firstly: professional channels are "managed."
That means we often plan the content in advance. It means we make the effort to create high quality content, be it photos, videos or live stories. It means that we research hashtags and remember to tag companies, places or people. It means that we go find, and interact with, people who may be interested in our work and have similar audiences. It means that we think about how every post will be received beyond friendship groups, by sport funders for example, or far into the future, by employers.
But that doesn't mean it can't feel personal, it just means learning to think like a brand.
Secondly: professional channels take sustained effort.
That's why we will often only choose one or two for business. Any more than that is too hard to maintain at a rate that will grow it successfully. And the channels should be the right ones for you. You won't do well on Instagram if photography isn't your strong point, for example. However you don't have to be perfect when you start out, these are skills you can learn and practice. Choose a channel and name it professionally. Make it an official page/account with analytics for campaigns later on, thereby keeping your personal profiles locked down securely.
Once you've set up an account and decided to have a go at growing it, the next challenge is what sort of things to post about.
Think your life is boring? Think again…
Social Media Content Ideas for Young Athletes
Here I'm going to outline 52 social media post ideas that a young athlete in any sport, with no big following (and possibly no industry success yet) can use as inspiration to get started.
This will give you a year's worth of weekly updates (and many more, if the ideas are used more than once, which they can and should be!)
These topics mix industry chat with personal insight, which is something businesses must do too, because it's important to show personality on "social" media. We go there to socialise after all.
#1-10 Holidays, National Days, Seasonal Greetings
There are lots of these so finding 10 throughout the year should be easy. You might choose to ignore some (e.g. Valentine's Day if you're too young, or single) or you can find fun national awareness days online. But they don't have to be hollow or false. You can post professionally like a brand and still come across like a normal person!
#11 Ask a Question
It can be anything – recommendations for lunch cafes, advice on the best training boots, cool new shows to watch on Netflix – getting people involved in chat online is what makes the whole thing "social."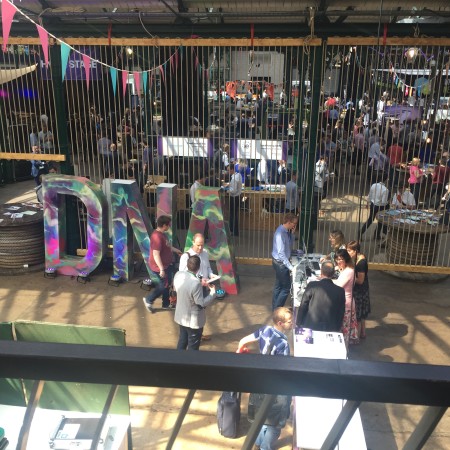 #12 How To's or Tips & Tricks
We all know something someone else doesn't, whether it's a cool way to organise the sunglasses in your bedroom or a blog like mine that gives industry and career advice. Content that people learn something from, even something fun, is often the most shared online.
#13 Product Reviews
You don't have to be a blogger who is sent freebies to do a social media review. Using a new tennis racket, trying a new hair gel or buying the latest exercise equipment, and giving some honest feedback on it, can be really helpful to others online (and is good practice for working with brands later on).
#14 Food
Food photos are hugely popular on social media. People go there for recipes and inspiration (or simply to salivate over good-looking food!) Athletes who enjoy this part of life can showcase this content with a purpose because their diets are so important to their training. And posting your cheat meal shows you have some work-life balance!
#15 Watching Sport
If you play sport, chances are you watch a lot of it. Posting about this online showcases your passion for sport in general, whether you're supporting a local team, a young group, a friend's school, or a big stadium game for your country. It doesn't have to be watched live either. A photo at home watching TV coverage is just as good!
#16 Charity Shout Outs
There are lots of charity campaigns that are designed to be fun online, from Christmas Jumper days to Pyjama Walks, etc. Even a visit to your local charity shop, visiting an animal shelter or helping out at a fundraising event is a great way to promote the causes you care about.
#17 Personal Insights
Snap shots of every day life are part of the reason social media is as popular as it is. You might not think people care, but if you're doing homework, walking the dog, visiting your Nana; these are all part of showing that you have a life outside sport and that makes you more than one-dimensional.
#18 BTS Hard Work
Showcasing your dedication to your sport behind the scenes is massively important in professional industries. Your career will depend on more than just your performance on field – it's about your commitment to being better, your team work mentality, as well as your natural talents.
#19 Useful Articles or Industry News
If you're ambitious and passionate you should be keeping up-to-date with developments in your sport, like new rule updates or team signings. Sharing these will no doubt be interesting to people who follow you, because they are obviously interested in your sport, (but shy away from commenting on scandals!)
#20 Inspiration
While inspirational quotes are often called the bane of social media, they work well for people in sporting industries, because motivation is a big factor for anyone who plays recreationally or professionally. Posting your favourites is a good way to share positivity online and fill your channel when you've had a quiet week.
#21 Childhood Memories
Throwback photos are always fun and a good way to show that while you are dedicated to your sport and serious about having a professional online presence, it doesn't mean you have to take yourself too seriously!
#23 Competitions
Again, you don't have to be a famous person or company account to run a competition. It's a great way to increase your following numbers among genuinely interested people. Maybe you got something free or a duplicate gift that you don't want. Or you could even buy a voucher for your favourite shop or restaurant. Simply ask people to tag friends as entries below the post and do a good deed for the week when you pick a winner!
#24 Photo Caption Contests
This can work even without prizes. Photo caption competitions are a fun way to get the same kind of engagement on your posts if you lack comments. And sports folk are never short of a few photos of them pulling funny faces in action!
#25 Saying Thank You
Giving is more important than taking when it comes to relationships online. So use every opportunity to show gratitude and grace in your updates. Whether it's thanking a teacher at the end of term, the local shop owner who always asks how your game went, or even thanking an opponent for beating you and forcing you to work harder.
#26 Humour
This is the one area that gets most young athletes (young people in general) in trouble. That's because humour is subjective. However, if you stay away from controversial comedy and use existing well-known industry jokes, then you can show personality without any risk.
#27 Game Reviews
If you're watching sport then taking the time to review games briefly for others who weren't there not only makes your content useful, but it shows that you have other skills. These are looked for by coaches as leadership qualities because you need to be able to succinctly and fairly sum up a performance in a post-match interview for example.
#28 BTS Preparation
Behind the scenes of sport is as interesting, if not more so, to fans and fellow athletes, as the sporting performances themselves. Whether it's explaining how and why you strap your wrists, to taking people through a race day routine hour-by-hour, you will simultaneously be showing your dedication to what you do while entertaining others.
#29 Interview Another Athlete
You don't have to be a journalist to ask a few questions and post a few answers on your social channel. This is not only interesting to followers, but it hones your own networking skills, forcing you to approach people and make partnership working happen. It will also give you a broader insight into other sports and help you meet young people living the same lifestyle and challenges you are.
#30 Weekly Hashtags
There are lots of these with #TBT and #FF being two of the most famous. The more you use channels and follow people in your industry (which you should be doing anyway!) the more you will learn where you should be online to meet likeminded people and grow your audience.
#31 Live Coverage
An additional aspect to sport reviews is to reach a point where you could do some live coverage at an event. You could post Tweets or Instagram or Snapchat live video Stories, or you could stream it on Facebook Live (if it isn't a broadcast game). It's just another way of engaging people and helping you to develop the skills of content creation.
#32 Industry Predictions
You'll no doubt do this in conversations anyway. It will show that you do your homework when it comes to your sport. Do you predict someone will make the Olympics because of performance at a national level? Do you think someone's injury history will rule them out of call-up? These kinds of posts will likely get people talking, even arguing, which is great. But always remember it's only social media: there's no need to fight about it!
#33 Top Lists To Follow
If you're doing all this homework in your sport then you'll be coming across other athletes  to follow. Showcasing and tagging their content helps them grow their audience – which they'll thank you for. But it's also interesting content for your followers. Watching people like this will give you plenty of inspiration for your own channel, too.
#34 Videos
Once you're a bit further down the road with social media, it's a good idea to play about with video footage, which is the most popular content online. You don't need to buy a drone and learn iMovie editor! But simple, short recordings on your phone of a practice session or something outside sport will reach lots of people and make your channel a bit more interesting.
#35 Little Known Facts
Everyone has some. As your audience grows, remember that it's you as a person they're buying into. That's what they're following. So let them get to know you. Maybe you have a hidden talent, a funny story or a secret dream to be a Marine Biologist! Drop little snippets of your personal self in – you'll often find that these are the posts people respond most positively to.
#36 Family Life
Many sporting organisations and teams pride themselves on their value bases and ethos. Family values are often one of the most important. Showing that you share these values by helping grandparents, looking after young family members, or just enjoying life at home, are all important qualities in a young athlete.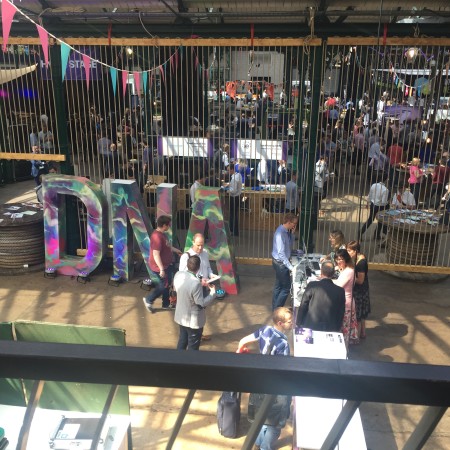 #37 Awards or Accolades
No doubt you'll get some along the way. Don't be afraid to celebrate them, even if you do it tongue-in-cheek. Your digital footprint is your online CV in many ways and as an adult professional, in any industry, you will need to be able to handle both wins and losses with grace. Have the confidence to be proud of your achievements.
#38 New Kit
From sporting equipment to generic apparel, you'll own plenty of it. Showing it off is a good way to practice professional content production – which is the type of work you could be asked to do online as part of sponsorship deals. Tagging brands in your early days will also alert you to their marketing managers who may consider sponsoring you before you "get famous." That's far from the only gauge for brands choosing alignments with athletes.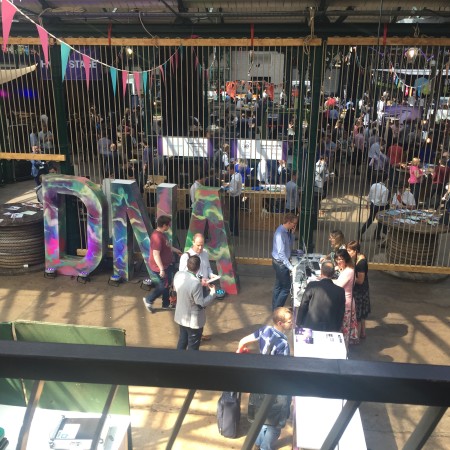 #39 Local Business Shout Outs
You're a member of your community first and foremost. You'll spend time in local cafes, shops, you might even meet local business people during sport or school events. Social media gives you a way to publicly log meeting them, impress them with your mature social media skills and keep in touch with them. You never know when you will need their help or their contacts. And goodwill PR will always be repaid in the end.
#40 Industry Events
As your amateur career progresses you shouldn't wait until you're paid to do your sport to treat it like a profession. So start researching what happens in your area. Does the university hold a concussion conference? Is there a talk by the local coaches at a nearby club? Many of these events will be free to attend and, though you may not feel confident, know that your presence will be welcomed. This shows an ambition beyond the norm, gives you great content for your social media and will put you in touch with important industry people along the way.
#41 History Lesson
Having an interest in your sport, community and school are all signals for people that show you respect and take seriously those aspects of your life. It can still be a fun fact that you share – like your school team holding the record for biggest defeat in local history – but as your followers grow, many of them will be from outside your local area and they will enjoy the insights.
#42 Other Hobbies
Professional athletes have interests outside the sport that consumes most of their waking hours (even if it is just another sport!) You don't have to be a "sport snore" online just because you're trying to promote a professional image. Maybe you like cooking, or painting. Maybe your Grandad is teaching you about cows on his farm. Maybe you want to travel and you're plotting a round the world trip for your gap year. Talking about those things shows you're a well-rounded person.
#43 Fun Statistics
Researching your sport will bring lots of these infographics up online in fan forums and online news media. Sharing them is interesting for your followers and also starts good debates. They're eye-catching without you having to do any creative work, and there's plenty of fun ones too!
#44 Giving Back
It doesn't always have to mean charity giving or official fundraising. Showing that you have empathy and give back is an important quality for people who the public will eventually elevate to "better than the rest of us" status. But it can be as simple as a random act of kindness like taking the neighbour's dog for a walk when they're ill or tidying the local beach with friends on your Sunday morning off.
#45 Like or Tag if…
Once you have a growing following (which will happen if you follow all these steps!) you'll want to start asking your audience to help you. They hold the key to people with similar interests to them, i.e. people who will be interested in you and your content. Asking people to "like this if" or "tag a friend who agrees" can be a good way to increase engagement on things like your news shares or your funny memes.
#46 Practice Campaign Content
Eventually there will come a day when a business wants to part with hundreds, if not thousands of dollars, for you to create a post for them on your social media (yes, really, it's more common than you think). It's not ideal if the first time you try your hand at professional content, there's money at stake! Practice with holiday photos, kit photos, games photos. Whenever you think you've taken a great one, make the effort to plan the caption, tag brands or places, use relevant hashtags and – most importantly – become comfortable doing this, because that's what professional sports people have to do.
#47 Correct a Misconception
Every sport has myths and misconceptions. Great social media posts are often "contrary" in nature. This means they go against the norm, or popular opinion. Perhaps everyone thinks sprinters can't run long distance and you do. Or maybe people think your team has a rivalry locally and one of your good mates plays for "the other side." People enjoy being proved wrong, challenged or surprised online.
#48 Celebrate Milestones
As with awards, don't be shy about your development. With every small step forward, share the journey and show gratitude. It might be as simple as moving up a level or finally beating your beep test PB. You'll enjoy looking back on this as your career progresses, but it will also be a great inspiration to the younger generation who come after you and will no doubt follow you for this very reason.
#49 Testimonials
These don't have to be embarrassing quotes from your Mum! And it can sometimes be fun too (like sharing that you're voted "most likely to end up with a broken bone at the end of the season" by your team mates). However it is important to showcase the good things people say about you, in an authentic way. You can do this when sharing your excitement about being picked, or a coach giving you positive feedback, and including what they said about you in the post. You never know who is watching, seriously!
#50 Show Off Your Town/City/Country
As with the history lesson, whether you're from a big city or a tiny town, athletes are ambassadors for their homelands as much as they are icons of their sports. Have an appreciation of, as much as poking fun at, your home. This also shows brands your ability to produce content beyond the shallow areas of your sport. Who doesn't want a free trip to Fiji?!
#51 Do a Takeover
You may eventually become "virtual friends" with other young athletes in your own sport or other sports, locally or globally. Social media is great for that. Offer to do a takeover of each other's channels for the day. It will bring cool new content for your followers while broadening your own audience further.
#52 Contact a Hero
Once you've spent some time curating a social media channel that showcases who you are and what you love as a young athlete, you should naturally gain some traction. You may think you're "a nobody" but you would be surprised at the positive reaction you would get if you contacted a sporting hero. Ask them if they can give you advice, send you a fun selfie for your channel, or be interviewed on your live stream. Experienced athletes understand even more than you do how important what you're trying to do is. They know the difference it makes when someone of influence gives you their time. So reach out.
Don't ask, don't get!
Things To Watch Out For
For anyone who starts out growing a social media channel, the biggest danger area will be Copyright and IP (Intellectual Property), closely followed by Data Protection.
These are the areas, outside harassment and bullying (which I assume you would avoid!) which can land you in legal trouble.
Most of our social media channels are now visually-driven, and people are so used to "sharing" content that those outside the marketing industry can be unaware of the basic rules:
Just because an image is on the internet doesn't mean it's free to use
Copyright lies with the owner. This could be a professional photographer rather than the person in the actual photo. That means you could receive an invoice to pay a photographer for a photo you've copied from a news website, for example
If you can't find the owner of the image, then credit the source where you found it, such as a website address or other social media channel
Every image I've used in the above example posts are taken from a free stock website called Pixabay, where photographers have submitted their work under Creative Commons, meaning it is free to use without credit.
Data Protection is another law that applies to all of us when we're publishing content on social media publicly. There are rules around sharing people's personal information (such as an address on a letter) or security risks when publishing children's faces online.
Downloading a free app for your photos like Snapseed, will allow you to blur certain parts of photos, like people in the background, or sensitive information like a car licence plate.
Still Not Convinced?
I hear it all the time from business owners and young athletes:
"no one will want to follow me",
"that's too embarrassing",
"what's the point?"
My answer is always the same. The only difference between you and someone who made money online, or got a work offer through social networking, is that they bothered to start and you still haven't. 
The skill of creating content comes with practice. Everyone is rubbish at the start.
And that's OK because people want to see things that are "authentic" and natural online. Once bloggers become too polished and edited, or start to do things just for the money, then their own communities can turn away from them.
The audience comes because you are there for them to find. There are people interested in everything online, including what it's like to be working towards a professional career in sport, like you.
The audience stays because you make an effort to post decent content that is interesting.
As for embarrassment? That's just another barrier that stands between all of us and success.
No one is going to promote you except you. No one is going to fight for your career as hard as you. So you better get used to being your own biggest cheerleader.
The reason for doing it is the fact that there is potential on social media for career opportunities, financial rewards, building a supportive community of likeminded people and – if nothing else – keeping a diary to look back on of your journey through sport in your younger years.
Plus, digital and social skills make up some of the most in-demand jobs in the modern economy. Not to mention, the most well-paid jobs. And you can do them from anywhere in the world.
So the experience of building a channel automatically sets you up for a Plan B (or C, or D) career in Digital Marketing.
When Social Media Becomes A Job
Whether the brands find you first (because they research micro-influencers for campaigns), or your agent brings the brand projects to you (which they should be doing), the reality is that some of the fun can leave social media when the pressure is on to maintain content.
Always remember that regardless of the money thrown at you, you should only do things that fit with who you are and what matters to you. 
If it's forced. If it doesn't sit naturally for an audience. If you're clearly reading from a script. An audience will see through it. The negative comments will come. And that damages both you and the brand.
So don't bother. There are plenty of reasons to grow a professional presence online, for your sporting career and the career after that. They don't have to involve promoting the local bathroom store or wearing shoes you hate.
Building a social channel, with a community of followers even a few thousand strong could earn you anywhere between $50 and $750 a post on social media. And that's just single posts.
Campaigns with video footage or multiples posts could run into the thousands. A sponsorship deal for a year could be five figures long.
No social media channels. No deals.
And The One Thing You DON'T Worry About
"Tall Poppy Syndrome"

"Describes aspects of a culture where people of high status are resented, attacked, cut down or criticised because they have been classified as better than their peers. This is similar to begrudgery, the resentment or envy of the success of a peer."
This is quite well-known in New Zealand, where I now live. But it was also pretty common in Ireland's sporting circles too.
It is still unfortunately widely seen as unacceptable to promote yourself on social media. You should pretend not to care what people think. You shouldn't boast about your successes because self-praise is no praise.
That's BS kids. And I'll tell you why.
The people who say such things are one of three types of people:
Too famous already to need to promote themselves
Too scared to put themselves out there online (or too unsure of their skills)
Too peer-pressured to go against what everyone else thinks about social media, i.e. that it's cooler to not be on social media at all
Those of us who work online, for businesses, brands and famous folk, every day, know that it's simply untrue.
My advice to everyone I meet from the students I teach at the university to the young athletes I meet in the community is the same. Get online, be your own professional business card and practice your digital skills.
There are a handful of athletes in this world who will earn more than they can spend, who will be hounded by sponsorship deals, who will never need to work again.
The rest of you will need to make your own success.
And social media is just one of the many avenues available to help you do so.