Strategic Director | Kaitohu
Change Manager | Whakapā
Communicator | Kaiwhakahaere

Kia ora, I'm Leanne – an experienced Non-Executive and Executive business leader, a former MarComms Director, author, lecturer and past-life blogger on Digital Communications.
I am currently the Executive Director of the New Zealand Game Developers Association (NZGDA), an interactive media advocacy group serving 3,000+ members and 50+ studios that together generated over $320m in exports in 2020. We work closely with government, tertiary education providers, trade organisations, and cross-industry partners to advocate for professional skills development, diversity and growth in the industry. I also guest lecture annually on the Master of Entrepreneurship programme at the University of Otago.
This website originally started as a hobby – my blog "a Cup of Lee" – which was a finalist in the Irish Blog Awards in 2014 and 2015, and was Commended in the DANI Awards for Best Business & Tech Blog in 2017.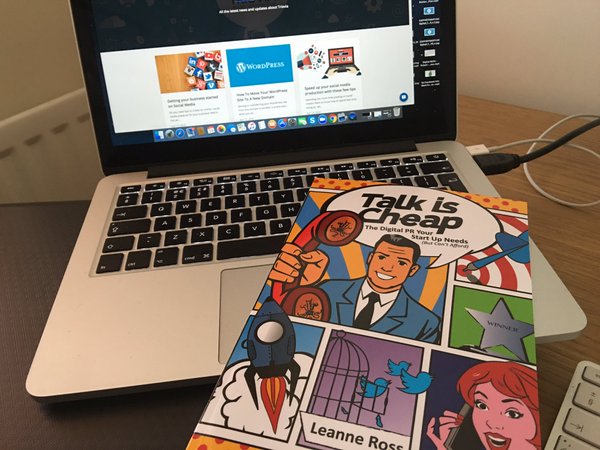 In 2016 I pooled all my blog (and brain) information together and published a how-to book for startups and small businesses called "Talk is Cheap", which became an Amazon Top 5 Bestseller. This led to keynote speaking opportunities at some great events including "Social Media Belfast", "Digital DNA Ireland" and the National Digital Forum in Wellington, New Zealand.
In 2016 I also emigrated to Dunedin, New Zealand, with my Kiwi husband and our son. We love it here and have since added a daughter and a British Bulldog to the family! This website remains simply as my wee space on the internet.
I spent the "pandemic times" as Director of Marketing, Sales and Communications at Otago Polytechnic, leading a team of 15 to win the Marketing Association sector award for excellence in education in 2021. Previous to that, I was Professional Practice Fellow at the University of Otago Business School, following a role as Marketing Lead at New Zealand games studio Runaway.
As a member of the TechWeek Dunedin Coordination Group, I organised the first eSports event in the city in 2019. This event became a youth charitable trust and I served as secretary on the inaugural board. I have also volunteered on the Wild Dunedin Festival marketing committee (where my 2018 strategy increased visitor numbers by 100%!)
I am a regional finals judge for the Young Enterprise programme and support the Audacious student entrepreneurship programme at Startup Dunedin where I served as a board member for 2 years.
In the last decade I ran a successful consultancy business remotely creating PR campaigns and digital content for clients and agencies around the world – including Ireland, UK, UAE, USA and NZ – as well as delivering social media training to New Zealand businesses and charities. You can see some of those case studies here.
Let's kōrero by clicking the button below: