Kia ora, I'm Leanne – an experienced Non-Executive and Executive business leader, CCO, author, lecturer and past-life blogger on Digital Communications. And this is my wee part of the internet.
I am currently the Chief Customer Officer at Netsafe, New Zealand's independent, non-profit online safety organisation, leading our education, marketing and fundraising teams.
Before that I served as the inaugural Executive Director of the New Zealand Game Developers Association (NZGDA), an interactive media advocacy group.
This website originally started as a hobby in 2013 – my blog "a Cup of Lee" – which was a finalist in the Irish Blog Awards in 2014 and 2015, and was Commended in the DANI Awards for Best Business & Tech Blog in 2017.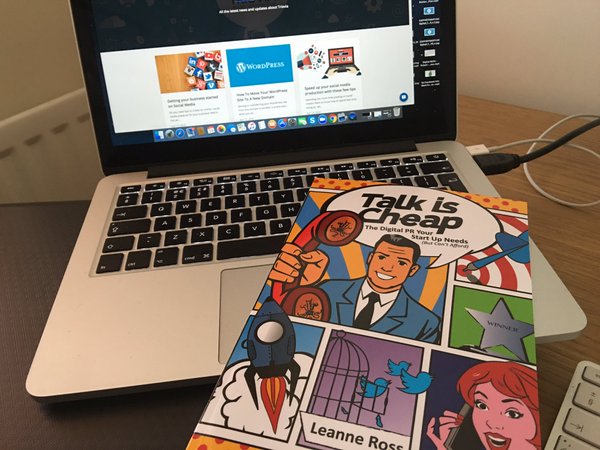 In 2016 I pooled all my blog information together and published a PR how-to book for startups and small businesses called "Talk is Cheap", which became an Amazon Top 5 Bestseller.
In 2016 I emigrated to Dunedin, New Zealand, with my Kiwi husband and our son. We love it here and have since added a daughter and a British Bulldog to the family.
I spent the "pandemic times" as Director of Marketing, Sales and Communications at Otago Polytechnic, where we won the Marketing Association sector award for excellence in education in 2021. Previous to that, I was Professional Practice Fellow at the University of Otago Business School teaching Digital and Sports Marketing, which followed a role as Marketing Lead at New Zealand games studio Runaway.
As a member of the TechWeek Dunedin Coordination Group, I organised the first eSports event in the city in 2019. I have also volunteered on the Wild Dunedin Festival marketing committee.
I regularly guest lecture on the Master of Entrepreneurship programme at the University of Otago, having served on the board of Startup Dunedin, where I still run workshops on their student 'Audacious' programme.
In the last decade I ran a successful consultancy business remotely creating PR campaigns and digital content for clients and agencies around the world – including Ireland, UK, UAE, USA and NZ – as well as delivering social media training to businesses and social media safety talks in local schools. You can see some of those case studies here.
Let's kōrero by clicking the button below: